The Prestige and acknowledgment achieved by the Bodega Fillaboa and its products are never ending. On this occasion, it is one of the three eaux-de-vies made by the winery that is in the limelight. La Asociación Española de Periodistas y Escritores del Vino (AEPEV) In its 14th edition of Spain's Best Wines and Spirits 2022, in the Orujo Spirits, Grape Eaux-de-vies and Spirits category, the Spanish Association of Wine Journalists and Writers (AEPEV) has awarded a prize to Fillaboa Aged Orujo.
According to the organization, "this acknowledgement not only applauds the quality of the product, but is also directly related to the fact that the product is newsworthy and the reason that the media and its journalists have chosen it is because they consider the product deserving of publication and diffusion".
For José Masaveu, general manager of Masaveu Family Wineries, "this prize is a magnificent way to start 2023 and it is an incredible honour because it has been awarded by journalists and writers who are experts in tasting many different wines".
Fillaboa Aged Orujo (I.G. Orujo de Galicia) was presented last year, in 2022, in a new stylish bottle. This grape spirit is obtained from aging White Orujo. The grape brandy has been aged in the winery, for at least seven years, in French oak Limousine 225L barrels. located on the winery. This grape spirit is a clean, bright amber colour. On the nose it offers vanilla and toasty aromas, reminiscent of French oak with notes of orange rind, nuts and hints of toffee. Complex, rich and smooth on the palate. Recommended serving temperature of 15-18º and aging potential of 20 years. This orujo has also obtained the Great Gold Medal in the Wines, Spirits and Wineries Guide of Galicia 2022 wine guide and it also received a prize at the Distinciones Gallaecia, Traditional Liquers and Eaux-de-vies from Galicia Awards 2022.
Fillaboa Winery
Fillaboa is a historical Galician estate; the estate has remained indivisible for centuries and is one of the largest, oldest and most beautiful in Galicia and the only one that, due to its special characteristics, forms part of the Grandes Pagos de España. Behind the 1,600 metre thick stone Wall that protects the property, lie the vineyards, the winery and the spectacular, reconstructed stately manor.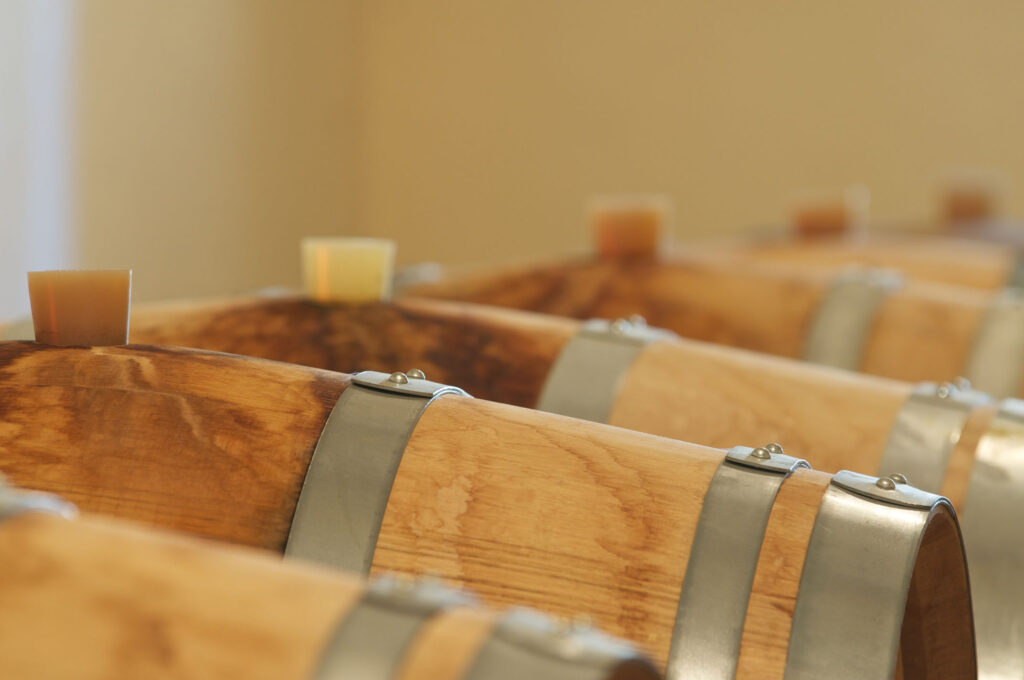 54 hectares of Albariño grape vineyards, planted on rolling slopes, form the Fillaboa estate which has a total of 74 hectares divided into 12 plots on the natural border with Portugal, alongside the Tea and Miño Rivers. The rich soils, Atlantic climate and mild temperatures due to the proximity of the sea, make Fillaboa a privileged place to grow the native Albariño grape.